How to Pick the Best iPhone Accidental Damage Insurance: Compare and Buy Online
iPhone protection plans are available online for compare and also to buy. You can protect your iPhone from theft, loss or damage; you have to opt for a right insurance plan for it. Usually, iPhone insurance plans and extended coverage are costly, but again the right plan can save you a lot down the line if unfortunately your phone gets damaged, lost or stolen. Here we will discuss about "How to pick the best iphone accidental damage insurance".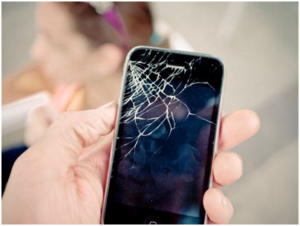 There are plenty of phone protection plans available, but you have to consider several aspects while choosing a plan. Extended warranty plans cover repairs only and don't include mechanical failure, accidental damage, loss or theft. Some of the plans cover accidental and mechanical failures but do not provide coverage for loss or theft. So which is the best iPhone insurance plan for you?
Before deciding an insurance plan, you need to consider how you use your iPhone, its cost and risk associate with it. You also can think of add-on coverage such as phone replacement service, worldwide coverage etc.
Consider what coverage you already have
If you provide Multi-Policy coverage, you get cheaper deal. You can have affordable and flexible package which cover your laptop, tablet iPhone etc.
Affordable and comprehensive policy is not the only things you have to look for, you also have to look for something closer your home. Apple provides 12 months warranty period which covers for manufacturing defects. AppleCare+ replacement if accidental damage is caused.
You can also get your iPhone covered under your home contents insurance which covers your personal possessions for damage, theft or loss; it will include your iPhone too.
There are very few insurers which provide coverage for viruses as well as for unauthorized data cost.
Insurance from Retailers
Many retailers who sell iPhone offer iPhone insurance at much affordable price. The plans are flexible which provide different coverage options such as a plan which covers for malfunction, coverage for accidental damage or a plan that covers theft or loss, coverage that include mechanical failure etc. More comprehensive coverage you have, higher is the price.
Insurance from Mobile Carriers
Most of the mobile careers offer phone coverage plans for accidental damage, loss, theft, out-of-warranty malfunction etc. Usually, you have to get your phone covered within 30 days of phone activation or upgrade. You will have to pay deductible when you make a claim. The plans offered are much flexible and affordable.
Insurance Coverage from Credit Card Issuers
Majority credit cards provide extended manufacturer's warranty for a phone for a year or more; it varies with the card. Some of them also provide coverage for loss as well as theft if occurred within 90 days from purchase. Some of the card protects your phone for theft and damage coverage if you pay for your phone services using the card.
Homeowners/Renters Insurance
Some of the insurance companies attach a rider to your homeowners/renters insurance. It might cover your iPhone; you check with your provider about it.
More Related Queries:
Compare Smartphone Insurance/ applecare
iPhone X insurance cost/ Protection Plans