All about Prepaid Business Credit Card
In the past, having a prepaid business credit card was considered as a sign of bad credit. It was thought that one would buy it because of having bad credit. But the scenario has changed now. A prepaid business credit card has many benefits. The most important benefit of having prepaid business credit card is the fact that it allows you to use credit card without keeping you in debt. Prepaid business credit card is just like regular business credit card that allows you to use it at different places. But the fact that makes it different from other credit card is the fact that you have to first add money in the card to be able to use it. This is good as you will never be in danger of spending more money than you owe.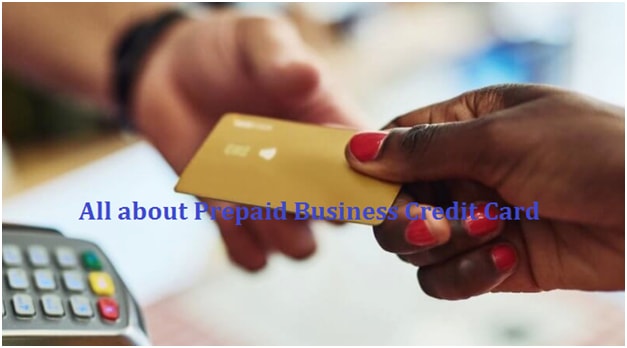 Unlike past, nowadays more business owners are using prepaid business credit card. This helps them to control expenses. It helps in managing the entire business systematically. This act as a safeguard, that allows you to keep control of expenses.
Being owner or manager of business you might have experienced it many times that employees have been using your money generously. You may think some of the expenses wrong and others quite questionable. You can take a step and not allow the expense but this will not have good impact. Second and more appropriate thing that you can do is you can give prepaid business credit card. This will be a better option as your employee will think twice before doing any expense.
You can consider business credit card as debit card but with more restrictions that gives managers and owners more control on how, where and when is the money spent. For instance if you are in a delivery business and want that your drivers have only that much money that can be spent on purchasing petrol/diesel then keep the limit in the card only to that extend that they can purchase petrol/diesel. If you think petrol/diesel level is quite enough for the day then you can even decrease the limit.
You can even set the spending limit for different employees on different days, month and week. This way you can control the expenses more nicely. Once the card reaches the limit you can always reload it for further use.
Credit card providers and banks partner with each other to give credit cards to their customers. This goes for prepaid business credit cards too. In case of prepaid business credit card, nobody incurs loss as bank receives its money in advance, business owners are protected and employees too know their limit to spend.
In business, like other relations trust is an important thing. In our times this trust has to be earned. Prepaid business credit card is one of few ways to ensure that trust. So if you were in confusion whether to buy prepaid business credit card or not, we say give it a try for sure.