Apple Shop Belfast Book Appointment
If you are living in Belfast and want to buy an Apple device, get it repaired, need any Apple service or software, you can visit Apple shop Belfast. So, here we discuss how to book Apple shop Belfast appointment and store opening hours today.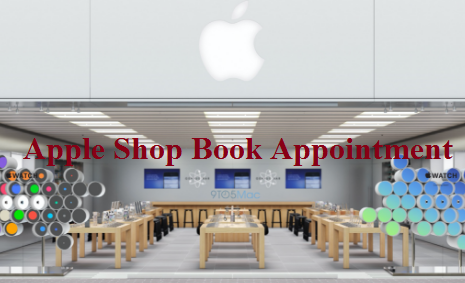 Apple Shop Belfast is located at Upper Ground Floor1 Victoria Square Belfast, BT1 4QG. If you take a prior appointment, it makes things easier for you. The shop remains open 7 days a week. The opening hours are: on Monday, Tuesday 9:30 am to 6:00 pm, Wednesday through Friday 9:30 am to 9:00 pm, Saturday 9:00 am to 6:00 pm and on Sunday 1:00 pm to 6:00 pm.
Apple Shop Belfast Book Appointment: The Company provides a genius bar for hardware repairs. You also can get immediate support through online chat, email or phone for recovering your Apple ID, setting up of your device and much more.
You can send your device for repair to the Apple repair center through the post. There are many service providers too, you can go one nearby you and get product support.
You can also visit the Apple shop to get guidelines and find the right product for you. They can help you set up your new product running as well as set up iCloud.
Book appointment
To get your Apple device hardware repair, you have to make an appointment with Apple shop. It is simple to book an appointment online. Follow the steps given below on how to make an appointment:
Go to www.apple.com/retail/geniusbar
Go to the tab 'Set up Repairs > Manage Reservations'
Sign in with your Apple Id and password. If you don't have an Apple Id, you need to create it first. You can book an appointment now.
How to create an Apple ID
You need to create an Apple ID only once. It is simple to create an ID. Once you have an ID, you can create all the services which include Apple Store services, Apple music, iMessage, iCloud, Facetime etc.
When you set up your device or sign in to services such as iTunes or iCloud for the first time, you can create your Apple Id. You also can create your ID by going to the official website. When you create your id, you need to provide your valid email id and create a strong password. You will also need to provide your date of birth. You have to set up three security questions and answers which can help you recover your id.
More Related Query: