Belfast International Airport Lounge Review
Belfast International Airport offers best airport experience to its visitors. With a view to provide comforts to them; it offers a facility of lounge. At Causeway lounge at the airport, passengers can relax and refresh themselves. Here we will discuss on Belfast International Airport Lounge Discount Code, Lounge Access and Reviews. The lounge remains open daily from 5:00 – 21:15.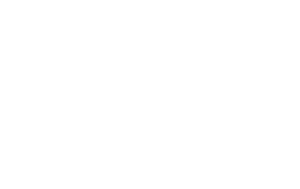 The Causeway Lounge is a quite place with tranquil surrounding and relaxing environment. Reflecting the shape of the iconic north coast landmark, the longue offers world class facility; you can have great experience at the lounge with touch of luxury.
The lounge offers greatly enhanced facilities; you get high speed Wi-Fi, power outlets for mobile and laptop, TV, newspapers and magazines. There is a Gourmet buffet which offers a wide range of treats and bites. You can enjoy hot tea, coffee or a soft drink. There is a complementary bar. You can have window seating to enjoy the beautiful view. There is a children's play area too.
Belfast International Airport Lounge Access
All the travelers to the airport can access Causeway Lounge. Guests to the lounge are greeted by a receptionist with warm welcome and checked in. You can book the lounge in advance or go to the reception and pay for it if seats are available. You can book the lounge online. It is much simple to book online. You just go to www.belfastairport.com/at-the-airport/the-causeway-lounge. Click on the button 'Book Your Visit Here' displayed in green. Enter your date and time and make payment for it.
There is an unlimited entry to the Causeway Lounge on each of your journey to the airport through corporate card scheme, Executive Direct. People who travel frequently for business or some other reasons, this is a best option. You can relax in a business longue before you start your journey. There are three packages; each package includes priority security, discounted shopping and discount on food. There is a Gold card membership, Silver card membership and Blue card membership; each having different benefits.
Belfast International Airport Lounge Discount Code
You will find Belfast International Airport Lounge discount codes at several third party websites. By applying the discount code, you can avail considerable discount on lounge facility at the Belfast International Airport which can be up to 50% or more. You have to apply the code before you make payment.
More Related Queries:
Belfast International Airport Lounge Access/ Discount Code