How to Succeed in Online Courses or College?
To succeed in online courses, you need sincerity and disciplined approach. Here we will discuss on how to be a successful online college student and how to study for online classes. Many take online program, but can't complete due to lack of consistent work with sincerity. Most of the courses provide you some flexibility as many are pursuing online program while working or shouldering some other responsibilities. As you don't go to the school every day, nobody is there to take your work and feedbacks as well as you don't get to interact with your peers all the time. To take the learning modules regularly and follow the required work requires dedication on your part.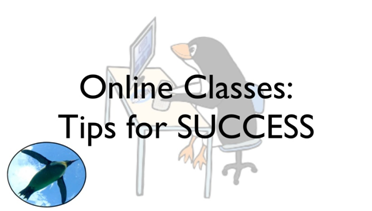 Tips for Success
Let's get tips for online learning success: In order to succeed in your online studies and to not only get the degree, but be prepared with skill and knowledge to move ahead in your career path, follow some of the tips discussed below. What are the key requirements to be a successful online college student?
Confirm Technical Requirements:
In order to access all the study material and work, you must understand technical requirements. You learn through digital class, video, chat, email etc, so you make sure that you have necessary hardware, software, internet connection with adequate speed etc. You also must have knowledge of how to configure and use it so you will not have to spend much time to figure out all these during your course work.
Make a Schedule and Study Regularly:
You can't afford to have a carefree attitude while pursuing your online degree program. Chart out a good study plan and set a time table accordingly. Dedicate time and study learning content thoroughly, take necessary practice, complete assignment on time. If you want any guidelines, you can contact to the support staff, have discussion with peers and other students through discussion board.
Connect to Instructors:
You stay connected to your instructors in a timely manner for your assignment work and other formalities regularly. It might happen that you submit lots of work and you will have to make changes and revise your work which is a burdensome task on your part; earlier reaching the instructor to right out a problem and taking guidelines will help you avoid such things.
Stay Organized:
When you join traditional classes, you are given a consistent schedule for each week and you have to follow it in-class as well as out-of-class assignment and work. Here you have to remain organized yourself from the beginning as if you are enrolled in a traditional class.
Dedicated Study Space:
You have to set up a place where you will sit and consistently study the learning content and complete your assignment work. The workspace must be quite and it should keep you away from distractions, so that you can focus on your work.
Ask for help when you need it:
If you find any difficulties understanding particular content or complete your assignment work, you should approach the right faculty and discuss it. You can also review the content repeated times and it will help you understand fine details of it. Practice enough.
Choose a right online school, choose a right online program, understand the requirements and dedicate yourself to it and the success will be yours!
More Related Queries:
Best way to study for online classes