Sports Massage in Belfast
Sports Massage effectively relieves pain, reduces muscle tension in the body, improves muscle movement, enhances performance and helps heal soft tissues. Book an appointment for Physio for sports injury and sports massage in Belfast. Sports message is also known as deep tissue message or remedial message. The message treats muscles and soft tissues in a methodical way; it is equally beneficial to sports people as well as non-sports people.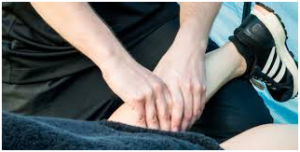 There are several popular sports message clinic in Northern Ireland which includes Northern Ireland Physiotherapy and Sports Injury Clinic, Apex Clinic, Belfast Sports Message, Belfast Back Care and many others. Sports message at any of these clinics is done in a scientific way and helps improve muscle functioning and sports performance.
Belfast abuzz with many sports all the time which include football, Rugby, tennis, basketball, volleyball, athletics, hockey, hurling and cycling etc. With this, sports message clinics are also in demand. A wide range of injury treatments are provided at the clinic which includes neck pain, back pain, sprain, strain, tennis elbow, arthritis, post-surgery rehabilitation, postural problems, workplace injuries, stability training etc.
Appointment with the sports message clinic can be scheduled online. The first appointment usually includes diagnosis and treatment. Physiotherapist at the clinic advises you on how many sessions and treatment you need.
Sports Massage Courses in Belfast
Certificate courses at different levels are offered in several colleges and private institutes in Belfast. Courses in Sports message therapy and related field offers challenging and exciting career. You get good pay and benefits.
Belfast Met is the largest college in Northern Ireland and offers level 3 Diploma in Sports Message Therapy and Level 4 Certificate Course in Message Therapy. The courses are designed with latest curriculum. Both the courses are offered as part time courses. You can apply for admission to the course online at its website www.belfastmet.ac.uk . You can also find further information at the website.
The Northern Ireland School of Massage provides Physical Therapy teaching and training in Northern Ireland. At NISM School, diploma level courses in manipulative therapy, remedial massage, advanced and some other part time courses are offered. All the courses designed to impart highest standard of education. The courses are recognized internationally. You can find more information at its website www.nischoolofmassage.co.uk .
SERC College offers level 4 certificate courses in message therapy and level 4 diploma course in message therapy at it. You can find more information at www.serc.ac.uk.
You will find several online self-paced introductory courses in sports message therapy. BSY groups offer message training online with help of experienced tutors.
More Related Queries: