Refund on App Store Purchase for the Valid Reasons: How do I Request a Refund?
Refund on App Store Purchase for the Valid Reasons: Refund in app purchase iPhone is now easy with here give step-by-step guide. It happens sometimes that the App you have purchased from App Store doesn't work or the app is unavailable. It might also happen that the app you purchased is the wrong app by mistake or you thought of an app as a trial version which was not the case.
You kid might have purchased some app without your permission and you really don't need it. Though according to the App Store refund policy, you can't cancel the purchase of an app or get a refund for the purchase made, it does refund for valid reasons.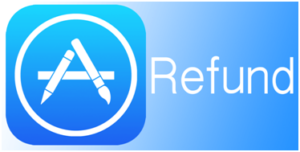 According to the Apple policy in UK and Europe, Apple accepts refunds for digital content without asking for a reason, if the request is made within 14 days from purchase.
How to get a refund from the App Store via web
Open your web browser and go to apple's problem reports page at www.reportproblem.com.
Log in with your Apple ID.
Browse through the app categories and locate the app you want to refund. Just select 'Report a Problem' displayed to the right of the purchase. Fill out the required information and provide a valid reason for the return. Then click on the 'submit' button.
How to get a refund from the App Store via iPhone or iPad
There is no direct link for reporting a problem to App Store or iTunes. Follow the steps given below on how to get a refund using your iPhone or iPad.
Open the app through which you access your email. Open the email containing the invoice of your purchase that you want to get refunded.
Tap 'Report a Problem' displayed next to the app. A Report problem page will be displayed. Follow the instructions given via the web and complete the process.
If your refund request is accepted, you will get a refund within 3-5 days in the original mode of payment. Read more articles on lookup.
More Related Queries:
Get a Refund on App Store Purchase
This purchase is not eligible for a refund