Birmingham City Council Career Break
Birmingham City Council is much dedicated to the welfare of children and young people and expects its entire staff share their commitment. You will find a listing of full time, part-time jobs in primary, secondary and special schools. When you apply for the jobs with them, it is required that you are medically cleared and have an enhanced Disclosure. All applicants will be fully checked under 'Right to work' in the UK documentation. All EU and non EU applicants have to apply for a Certificate of Sponsorship from Birmingham City Council and must be approved by the UK Border Agency (UKBA) before you are confirmed for any employment.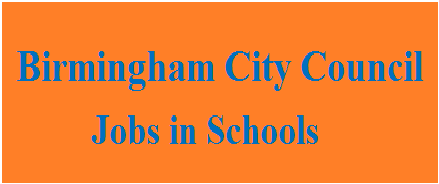 Birmingham City Council offers various jobs in schools which include teaching and non-teaching jobs. They offer good salary, perks and benefits. You get to work with children and young.
You can find the jobs at Birmingham City Council website at www.birmingham.gov.uk/homepage/169/job_vacancies . You can also view weekly bulletin at he website. It is a very user friendly website and you can browse by salary, closing date, occupation and much more. You ca also sign up for email updates and you will receive email whenever new jobs are posted.
Indeed.co.uk
You can also find Birmingham city council school jobs at indded.co.uk. You just click the link www.indeed.co.uk/Birmingham-City-Council-jobs-in-West-Midlands. You can filter the jobs by job type, salary, distance and more. You can also sign up for emails and you will be sent email whenever new jobs are there. Indeed.co.uk is one of the most reliable and the largest job sites.
Wmjobs.co.uk
www.wmjobs.co.uk is one of the most widely used job sites in UK. You will find number of school jobs at the website. It is much easy to search. You can filter by category, pay, distance and more. You can also set up a job alert for signing up for it and every time there are jobs available for specified category, you will receive email.
Find the jobs of your liking in Birmingham city council schools apply for it and get jobs that offer your great work experience!