It you are to renovate your property or make new construction in Birmingham city, it is mandatory that you seek prior planning permission from Birmingham City Council for it. If you make changes to the property without permission, you may face demolition. You can manage all things online at Brum Account Login.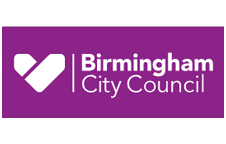 Birmingham City Council Planning Permission Portal
You can apply for planning permission to Birmingham City Council online or by post. It is much convenient and faster to apply online by Brum Account Login. You can also pay your fees and submit documents online. The online portal guides you through the application process. Following given are the steps on how you can apply online:
Go to www.birmingham.gov.uk
Select 'Planning and Development' displayed under purple box towards the bottom of the page.
Visit the link 'Apply for Planning Permission' given in the yellow box.
Go to 'Apply Online' button.
Click 'Start a Planning Application'.
Fill up the application form providing information needed.
Once you have applied, you can also view your planning application to check progress of the application and appeals, view comment on applications awaiting decisions, view documents, plans and decision notices associated with your application.
BRUM Account Login
You can request and track several council services by login to your BRUM account. In order to access your account, you need to login to your account with your username and password. You must register your account for the first time to have your login user id and password.
Register your BRUM Account
Follow the steps given below on how to register your account:
Go to birmingham.gov.uk
Visit the link 'Register' displayed on top right of the home page.
Click 'Register' button.
Enter your email address in the field given. Click 'Next' button.
You will receive an email with the link, click on the link to continue the registration process.
Enter information required, create your user id and password and complete the registration process following instructions given.
Login to My BRUM Account
Once you have registered your account, you can login to it anytime. Following given are the steps on how to login:
Go to www.birmingham.gov.uk
Click the link 'Login' displayed on top right of the home page.
Click 'Sign In' button.
Enter your email id and password in the fields specified. Click 'Sign In' button
If you have any queries, you can write an email at [email protected]. For more information, you can visit the official website.