Aberdeen Sports Village Membership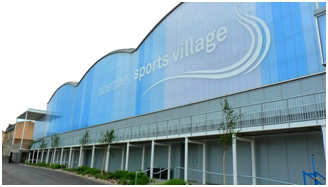 Aberdeen Sports Village is the premier sports and exercise facility developed in the Linksfield area of Aberdeen City, North East of Scotland. It includes world-class indoor and outdoor facilities which include athletics, swimming, boxing, martial arts, football, hockey and squash and is open to the community. Here we will discuss on Aberdeen sports village membership, opening times, booking system, job vacancies, phone number and gym reviews. The sports village is jointly created and managed by the University of Aberdeen, Sports Scotland and Aberdeen City Council.
The Aberdeen Sports villages have 400m running track, indoor athletics area, Squash courts, Chris Anderson Stadium, indoor football pitch, Hockey pitch, Fitness room, Performance and Wellbeing Centre, Studios, Meeting room, Creche, and Cafe.
Aberdeen Sports Village Gym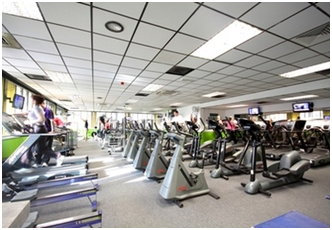 Situated on top floor of the Sports Village, it houses cutting-edge latest equipment to help with health and fitness needs. It has the pleasing environment and a friendly staff to guide you. In all, there are 150 workstations. It includes:
72 cardiovascular stations with high performing treadmills, rowing machines, and steppers, arm ergometers, cross-trainers, cycle etc.
30 resistance machines to help you with an effective workout.
Synergy 360, an innovative training concept for the workout; you can combine functional and dynamic exercise which include kettlebells, pull up bars, battle ropes and much more.
A dedicated weight performance area; it features multi-rack lifting platforms and a wide range of complementary equipment.
Open area timber floor which provides space for warm-ups, stretching and plyometric exercises.
Aberdeen sports village membership for Student
Aberdeen sports village offer different lifestyle memberships plans. The membership is offered on monthly as well as an annual basis.
ASV Lifestyle Membership offers an access to all the facilities offered at the sports village.
Evergreen Lifestyle Membership offers exercise classes and special classes in addition to all the facilities.
Student Lifestyle Membership is for students and they can access all the facilities at £23 a month. There is no joining fee as well as no yearly contact needed.
Membership is offered to aquatics, athletics and squash court too. Many members have also a question about how to cancel membership.
Aberdeen Sports Village Booking
Events, training programs, matches and many more activities take place at the Aberdeen Sports villages. Booking for the events and ticket for the games can be purchased online, by telephone or at the Aberdeen Sports Village. Birthday parties can also be arranged at ASV. Booking for the party can be requested online or by visiting in person.
Aberdeen Sports Village Jobs
Aberdeen Sports village offers several jobs in various categories. It recruits sports attendants, fitness instructors, trainers, coach, customer service assistants, lifeguards, café assistants, cleaners and much more. You can visit the website www.aberdeensportsvillage.com and click on the link 'Jobs' at the bottom of the home page to see the current vacancies.
More Related Queries:
Aberdeen Sports Village Gym Membership/Booking System/Jobs/Reviews 2020/opening times/phone number
How to cancel membership/ get refund online