BCFC Ticket Office
Birmingham City FC Ticket Office Number: There are several ways you can purchase Birmingham City Football Club ticket which include online purchase, by phone, by email or in-person at Blues Store, St. Andrew's Stadium. To buy the tickets by phone, you can call 0121 772 0101.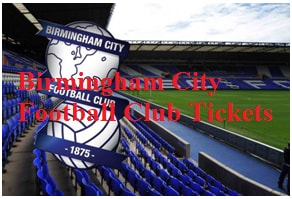 Birmingham City Football Club is a professional association football club in the Birmingham City. You can buy season tickets or ticket for particular game for the league matches.
In order to maintain the family friendly environment in the family zone, certain guidelines are provided. Usually the adult to child ratio is two to one. All juniors under 14 must be accompanied by an adult.
Birmingham City FC – BCFC Ticket Office Opening Times
If you are to buy tickets from Blue Store, it is better you go there during opening times. BCFC ticket office opening times are 9am to 5pm from Monday to Friday. On Saturday it is 9am to 1pm if it is a non-matchday and 9am to kick-off plus 15 minutes after the final whistle if it is a match day.
BCFC Account Login
In order to buy ticket online and use other features, you must login to your BCFC account. To have your login user id and password, you must register your account for the first time.
Register your Account
The registration is a quick and simple process. Follow the steps given below on how to register your account:
Go to www.eticketing.co.uk/bcfc
Visit the link 'Register' displayed on top right of the home page.
Fill up registration form providing your email address, password, personal information, contact information and delivery information as instructed. Click 'Complete Registration' button.
Your account will be created immediately.
Sign in to your account
Once your account is registered, you can login to it anytime. Following given are the steps on how to login:
Go to www.eticketing.co.uk/bcfc
Visit the link 'Sign in' displayed on top right of the home page.
Enter your email address and password in the fields specified in the sign in window. Click 'Sign In' button.
Buy Birmingham City FC Tickets Online
To buy the FC tickets online is much convenient and easy. You can also access interactive map of the sittings for the game. Following given are the steps on how to buy tickets:
Go to www.eticketing.co.uk/bcfc
Visit the tab 'Match Tickets'. Select 'Buy Tickets'.
Browse through the page to find the match for which you want to buy the tickets. Click 'Find Tickets' displayed next to it.
Make selection for number of person and select the stadium. Click 'Find Tickets' button.
Go on 'Proceed to Check Out'.
Login to your user account.
Make payment giving your credit/debit card account details.
Review your ticket details and confirm it.
Buy Birmingham City FC tickets in advance and enjoy your favourite games! For more information you can visit www.lookupin.co.uk website. If you are finding football clubs near me then you can go for Southampton football club, London football clubs and Leeds United football club.
More Related Queries: