Best Estate Agents Armagh: Houses for Sale Orangefield Armagh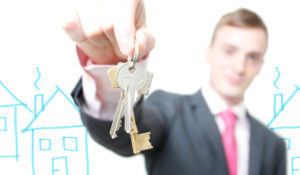 Best Estate Agents Armagh: Buying and selling of properties is a big deal for almost all and most of the buyers and sellers do not know much about the nitty-gritty of it. They take the help of estate agents. Armagh has a good market for property and there are several established Estate agents. Some of the best Estate Agents in Armagh are:
PropertyLink Estate Agents
Propertylink Estate Agents was established in the year 2002 and has flourished so well in the property market. It has wealth of property knowledge in the Armagh local market and offers quality professional services.
It has achieved remarkable success in the area of residential, new homes, the sale of land, letting to the sale, etc. It is excellent in offering customer service and helps through each stage of the sale process.
Maison Real Estate Agency
The Maison has been awarded Northern Ireland estate agency of 2016. It has an office in Armagh and has a name in real estate. Maison has thirty years of market experience in the residential and commercial property market. It offers excellent customer service with professional financial advice. It has a wide knowledge of local property in Armagh and follows an integrated professional approach.
Premier Property Services
If you are to buy, sell or rent a property in Armagh, Premier Property Services is a place to reckon with. It is a distinctive estate management company that follows best practices in selling, buying as well as renting property, be it residential sales, residential lettings, commercial sales, commercial lettings, the sale of land or site, new home, valuations, etc.
Armagh property for buy/sell or rent
72 Orangefield Drive, Armagh BT60 1DU
A 3-bedroom house at 72 Orangefield Drive, Armagh BT60 1DU is available for sale. It is being offered at a price of £72,500. Those who are interested in buying the house can contact PropertyLink Estate agents.
54 Ashley Gardens Armagh, BT60 1HF27, 950
The house is for sale at 54 Ashley Gardens and is being offered at the guide price of £127,950. It is listed on Premier Property Services.
Crewore Ballcrummy Roadmagh BT60 4LB
It is a 3-bed semi-detached house for rent at Crewroe, Ballycrummy. It is semi-furnished and available for £650 a month. You can get details of it at Maison Real Estate Agency.
You will find several properties available for sale/rent in Armagh at the estate agencies mentioned above. Read more articles on lookup.
More Related Queries:
houses for sale orangefield armagh
best property sales armagh
estate agent armagh