School Holidays 2021 Aberdeen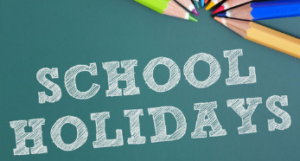 Let's check the Aberdeen School Holidays 2021 list for primary and secondary education in the United Kingdom (UK). On holidays parents around the country have more pressure to pay out for activities to keep children entertained over the break. Parents and students can check a full list of School Holidays 2021 Aberdeen in the below-given table as published by the Aberdeen City Council to help you start planning in advance.
If you are searching for Christmas holiday or summer holiday dates, then definitely you plan for a picnic for long breaks. The long school holidays definitely give financial stretch to those families who are struggling. For many parents, the summer holidays bring fresh challenges for family budgets.
Aberdeen School Holidays 2021 – 2022
School Holidays
Starts
Finishes
First Day of School
17 Aug 2021


(Tue)

Autumn Half Term Holidays
24 Sep 2021


(Fri)

27 Sep 2021


(Mon)

Autumn Holidays
11 Oct 2021


(Mon)

22 Oct 2021


(Fri)

Winter Holidays
22 Dec 2021


(Wed)

5 Jan 2022


(Wed)

Spring Half Term Holidays
14 Feb 2022


(Mon)

16 Feb 2022


(Wed)

Spring Holidays
4 Apr 2022


(Mon)

15 Apr 2022


(Fri)

May Holidays
2 May 2022


(Mon)

3 May 2022


(Tue)

Summer Holidays
4 Jul 2022


(Mon)

22 Aug 2022


(Mon)
For the latest information on School Holidays 2021 Aberdeen please visit latest service update for schools page at here.
Please Note: Here given school holiday dates for England 2021 are preliminary dates and these are guidelines and exceptions possible. So, before the plan, anything on these dates always checks with your child's school management.
On school holidays or vacations schools are closed and these dates announced at a council level don't change very often.
Aberdeen school holidays 2021 vary between the different local education authorities but most English schools have no difference. As we all know the dates of school holidays vary considerably throughout the world. We advise you to check regularly this list for any and also cross-check the officially published dates on the Aberdeen City Council website.
There is usually some variation in UK school holidays 2021 even within the same jurisdiction. The Governments often enact on the total number of school days (teaching sessions) for every school. There are some local holidays which only affect certain schools, find the dates for the main school holidays. Check local holidays and occasional days of 2021.
More Related Queries:
School Holidays 2021 Aberdeen