Small Used Automatic Cars for Sale Northern Ireland
Small Used Automatic Cars for Sale Northern Ireland: There is a big market for a used automatic cars in Northern Ireland. You can buy from auctions or used car sellers. There are many second-hand car sellers in Northern Ireland. Buying or selling through reliable and trusted online or offline sellers offers several benefits such as the right valuation, good value for your money, warranty, etc.
You also have a wide range of cars to choose from which include small cars to luxurious cars and vans as well. You can also seek finance for your second-hand car purchase.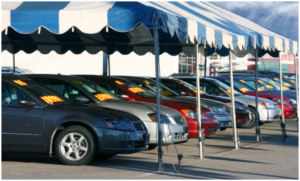 Charles Hurst is the largest supermarket for used cars in Northern Ireland. The company has its showrooms located in Belfast, Dundonald, Newtownards, Mallusk, Lisburn, and Portadown.
Charles Hurst Group offers a wide selection of makes and models of used cars for customers to choose from. You will mostly find a used car to suit your budget and requirements. You are also guaranteed high-quality cars.
You can view available cars for sales in its showroom. You can also take a test drive. You can get comprehensive service if you buy a car from them. You get the car at a very competitive price and give a price promise. You can find a list of used cars for sale and information about it at its website www.charleshurstgroup.co.uk/usedirect/used-cars.
If you don't find the car you are looking for, you can just specify your requirement to them and you will be notified when the suitable model is available with them.
Second Hand Car Finance Northern Ireland
Several car dealers and financial institutes offer second-hand car finance at an affordable rate.
Charles Hurst UseDirect provides tailored finance plans along with a comfortable price range. You can pay in monthly payments. You will be offered flexible finance plans.
First Response provides used car finance within Northern Ireland since 1998. They have joined hands with several car dealers. It offers flexible car finance options to suit your needs and your budget. You don't have to pay any extra fees or extra costs. To get the finance it is not necessary that you have already found a car or a dealership. You can apply for car finance online.
Hippo Motor Finance offers flexible finance options for used cars in Northern Ireland. You don't need good credit to get the finance. You can get finance for small cars, family cars, hatchbacks, luxury cars, and many more. You can get finance for 24 months to 60 months. You can apply for car finance online. Read more articles on lookup.
More Related Queries:
used automatic cars for sale in northern Ireland