Things to Do in Birmingham For Free on This Weekend
There are plenty of things you can enjoy in and around Birmingham. The city has bustling shopping centres, cinemas, restaurants, bars and lot more. Let's check in detail about Things to Do in Birmingham This Weekend for free and paid. There are lots of attractions in and around the city which include museums, castles, cathedrals, historical monuments, beautiful gardens, theme parks, zoos and much more.
There are several places to visit where you don't have to pay any fees or charges. And you can definitely make a visit on weekends or holidays. Following given is the details about places to visit or things to do:
Birmingham Museum and Art Gallery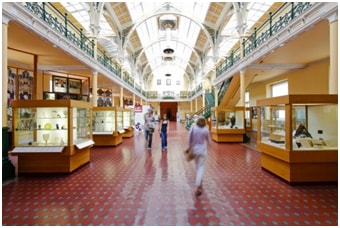 You can get into the Birmingham museum and art gallery in the main city centre for free. It houses world's largest collection of Pre-Raphaelite art. You would love to see glimpses of the local history, Roman and Ancient Egyptian cultures and artefacts from Greek. You may have to pay for temporary exhibitions, but all other exhibitions are for free. There is a beautiful Edwardian Tearooms where you can enjoy meals, snacks and drinks.
The museum is going to be closed for public from October 2019 for the next three years as it is going through major overhaul.
Lapworth Museum of Geology
Located at Lapworth Museum of Geology, Aston Webb Building, University of Birmingham, the Lapworth museum of Geology is the oldest museum of its kind in UK. It is named after the Birmingham geologist Charles Lapworth. It houses a wide array of fossils and minerals which include dinosaur fossils, giant ammonites, the creepy Coseley Spider, Roary the young allosaurus, a sabre-tooth tiger Dudley Bug trilobites; some of the fossils are from midlands.
There is an exhibition of local rocks and minerals upstairs which also includes a stunning display of colourful crystals. The entry to the museum is free. There is a gift shop and small refreshments area.
Birmingham Churches and Cathedrals
Birmingham has historic churches having medieval architecture which include St Edburgha's at Yardley, St Martin in the Bull Ring, St Laurence's in Northfield. There are two cathedrals, one at St Chad's Cathedral is in the Jewellery Quarter and another one at St Philip's Cathedral is in Colmore Row in the city centre which has four stained glass windows by Pre-Raphaelite artist Edward Burne-Jones.
Tolkien Trail
Every year thousands of tourists visit Tolkien Trail which include Sarehole Mill and Moseley Bog. JRR Tolkien, the author of The Hobbit and The Lord of the Rings grew up in the city and his epic fantasy tales are much inspired by it.
Thinktank Science Garden
The Thinktank is a science museum located at Millennium Point in Birmingham. The garden is the first of this kind in UK and one among the few in the world. In the front of the Thinktank is the outdoor discovery space which you can explore for free from 3pm to 5pm. Depending upon the light conditions, it may get closed earlier. There are many devices and machines for kids to explore which include 8-metre high Terminus, giant weighing station, a mechanical theatre powered by turbine or solar panel, a square-wheeled wagon and a lot more.
Martineau Gardens
Spanning across two and a half acres of organically managed landscape, Martineau Gardens is located at Martineau Gardens, 27 Priory Road, Edgbaston, Birmingham, B5 7UG. It is a community garden. The garden has an orchard, herb beds, vegetable plot and a woodland habitat. It is a home to variety of birds, bats, badgers and fungi as well.
There is no entry fee. Visitors can have a picnic. There is indoor and outdoor seating available. The garden remains open between 10am and 4pm except on Sundays and public holidays.
Library of Birmingham
Located at Centenary Square, Birmingham B1 2ND, Library of Birmingham has much more to offer besides books. It has 10 floors where you can find photography exhibitions, craft workshops, performances, poetry readings, fun sessions for kids and lots of other activities. They also have café on ground floor and a Discovery café. The library opens on Mondays & Tuesdays from 11am to 7pm and on Wednesdays to Saturdays from 11am to 5pm.
Soho House Gardens
Soho House is located at Soho Avenue, Handsworth, Birmingham, B18 5LB. You can visit the garden for free. There is a café too. The Soho house reflects the style of the late Georgian period.
The Soho house was the home of Matthew Boulton, an industrialist and entrepreneur who had a factory for making buttons, buckles, clocks, vases and tableware. This is also the place where steam engine was invented. It used to be the meeting place for scientists, inventors and philosophers. The house can be visited by paying fees – adults £7, children £3, concessions £5.
Weoley Castle Ruins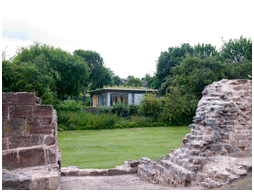 There are ruins of the moated medieval manor house which is called a Weoley Castle because it had a moat, curtain wall, towers, battlements, imposing gatehouse and arrow slit. The remains can be seen from a viewing platform. The ruins are 700 years old and it indicates that they had private rooms for the lords and ladies of the manor, a kitchen with a large fireplace, lodging rooms and a large brew house. It remains open every day and there is no entry fee. It is good to visit the place on specific days and medieval days.
There are many more places to visit. You have donkey sanctuary, shopping markets, natural reserves, great statues and more. Birmingham is beautiful city with so many attractions that you will make your visit to it a memorable one forever!