The Ivy Restaurant Birmingham – Menu, Reviews, Phone Number, Bookings
The Ivy Restaurant is the most talked about restaurant in Birmingham. Located at the bustling Temple Row in central Birmingham, it is the best place to relish food and enjoy sophisticated and friendly dining. The restaurant serves British classics which include breakfast, light snacks, elevenses, brunch, lunch, afternoon tea, dinner, dedicated weekend brunch and cocktails. Here we will check Theivybirmingham.com Menu, Phone Number, Bookings and Reviews.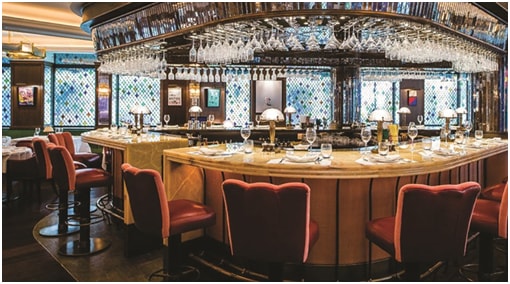 Ivy Restaurant Menu
The Ivy Temple Row offers a great dining experience with a variety of menu options and delicious alternatives. To make weekend special, they have special weekend brunch and exclusive drinks menu which includes cocktail made of classic favourites with a twist.
Breakfast Menu
They offer breakfast from 8:00am to 11:30am from Monday to Friday, 8:00am to 11:00am on Saturday and from 9:00am to 11:00 am on Sunday and holidays. You can choose from juices, coolers, pastries, toast, several egg varieties, light & healthy snacks, tea, coffee or cold drinks for breakfast.
A La Carte Menu
You can choose from a number of delicious varieties from all-day menu after 11:30am. You can have sparkling, cocktail, thirst quenchers, cocktails, coolers & juices, spiced green olive, salted smoked almonds, salt crusted bread, zucchini fritti, many delicacies of starters, chicken, fish, seafood, sandwiches and lot more to satiate your appetite and enjoy the test!
Vegetable & Vegan Menu
There are number of choices for vegetarians and vegans too. They can have salted smoked almonds, spiced green olives, trufle arancini, salt rusted sourdough bread, soup salad or pasta in starters. For main course, they offer chargrilled haloumi, roasted butternut squash, sweet potato Keralan curry, risotto, sandwich, salad, rice and many more items.
Set Menu
They offer lunch and early evening menu from 11:30am to 6:30pm excluding bank holidays. You can have two course or three course menu. In addition to that, you can order side dish and desert.
Table Booking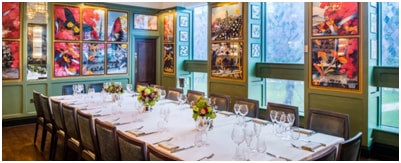 You can make a reservation at The Ivy Temple Row online. It is simple. Here given is how to book a table:
Go to www.theivybirmingham.com
Click 'Book a Table' displayed on top right of the home page.
Enter number of guests, date and time. Click 'Find a Table' button.
If the table is available at the time selected by you, you can make a booking.
You can also call at phone number 01217 252 110 and talk to the reservation team to book a table or make an inquiry regarding it.
Make a reservation and relish tasty and healthy food at the best restaurant in Birmingham, the Ivy restaurant.