Staycity Aparthotels Birmingham
Staycity Aparthotels Birmingham provides spacious apartments to stay for a day or more. Located at just 2-minute walk from the bullring shopping centre, Arcadian centre Staycity has contemporary style apartments. And at a 5-minute walk from the city centre, Newhall square Staycity Aparthotels have modern and stylish apartments. Both types of apartments have fully equipped kitchens and free Wi-Fi facility, flat screen TVs and 24-hour reception. Whether you are on a leisure stay or on a business visit, Staycity Aparthotels Birmingham is the most convenient place to stay.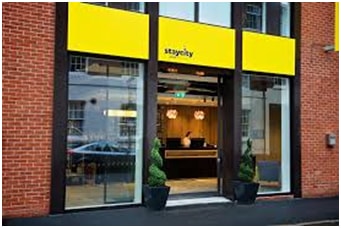 Besides being a shopping paradise, Birmingham is a city of diversity, culture, food, drinks and a lot more for everyone to enjoy. There are several places to visit in and around Birmingham; flocks of visitors come to Birmingham.
Staycity Aparthotels is a central location and most of the places are nearby to visit. And Birmingham's most iconic landmarks such as Soho House Museum, the Chamberlain Clock and Birmingham Arena are a short stroll away from the staycity aparthotels. Local bars, many popular restaurants and music venues are also nearby.
Staycity Aparthotels Birmingham Booking Online
You can book directly Staycity Aparthotels apartments online or by phone. You will get the apartments booked at the lowest rates. If somehow your plan is cancelled, you can cancel your booking up to 12 noon 1 day prior to your date of arrival; there is no cancellation charge. You can make early check-in or late check-out. Some of the larger apartments can be booked online only.
To make the booking online, follow the steps given below:
Go to www.staycity.com/birmingham/
Select 'Apartments' tab.
Select apartment, view different room options, click button 'Check Rates & Book' for the apartment you are interested in booking.
Enter your location, date and other details, click 'Get Rates & Reserve' button.
Press 'Book Now' button.
Make required selections and click 'Book Now' button.
Make booking following instructions given.
You can also make a call at +44 203 499 0748.
Whether you are for pleasure or business, there is no better place than Staycity Aparthotels in the heart of the Birmingham city centre. You would love your stay, comfort and freedom.