Premier Property Armagh: House for Sale Armagh Area
Premier Property Armagh: Armagh is a well-developed city in Northern Ireland. Real estate market is also flourished in the area. If you are interested in buying a house and searching for a home for sale, you will find several options to choose from. There are many trusted sales agents in Armagh who can help you find the right house for you.
Premier Property Services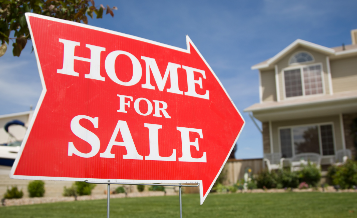 Premier Property Services is a trusted name in buying, selling or renting a property. It follows ethnic practices over the years, whether it is a new home, sale of lands, residential sales, residential lettings, commercial sales, commercial lettings; Premier Property Services is a name to reckon with.
Its office is located at Thomas Street, Armagh, BT61 7QB. You can contact its staff members by phone at the number 028 3752 7774.
Some of the houses listed for sale by Premier properties are:
3 DOBBIN HILL ROAD Armagh, BT60 1AU This semi-detached house with 3 bedrooms is located just off the main Armagh to Newry Road. The guided price for the house is £85,000.
A beautiful house located at 47 Oakridge, Armagh is a semi-detached house with three bedrooms, three bathrooms, and spacious reception area. The guided price for the house is £127,500.
A 3 bedroom detached bungalow with well-developed gardens to the front and rear, private driveway and a garage is available for sale is at 54 Ashley Garden BT60 1HF at a guided price of £123,950.
There are many other houses in a prime area at affordable prices listed and you can see information regarding them at www.premierpropertyarmagh.com.
Gaffney Estate Agents Armagh
It is one of the trusted estate agency located at 9 Thomas Street, Armagh, BT61 7PX. It sells, buys, and rents property in Armagh and its surrounding area. You can contact its staff at phone number 028 3751 8989.
Located in Armagh, it is a big 5 bedroom spacious house with two reception, two bathrooms, and two heating units. The guided price of the house is £239,000.
Located at 9 Ballyrolly Cottages, MILLISLE BT22, it is a 2 bedroom apartment for sale at asking price of £120,000.
A 5 bedroom house for sale is available at 11 Carshalton Road, Donaghadee BT21 0QB. It is available at price of £265,000.
It is a 3 bedroom detached house at 40 Ashcroft Way, Ballinderry Lower, Lisburn BT28 2AY. It is offered at a price of £122,500.
To find more information about the house to be sold, you can visit its website. There are many houses listed for sale on it. Read more articles on lookup.
More Related Queries:
House for sale Armagh area
Premier Property Armagh