Best Prepaid Credit Cards: Business Expenses without Incurring Any Debt
Best Prepaid Credit Cards: Prepaid Business credit card is a rising trends these days as it comes with several advantages. It is a debit commercial card. It offers the convenience of a credit card without incurring any debt. It is an alternative method of payment that allows businesses to help them manage expenses.
Here we will discuss on best-prepaid cards for business expenses and how to pay off credit card debt with no money. You can use a prepaid business credit card in many different ways. It can be used to pay online or offline.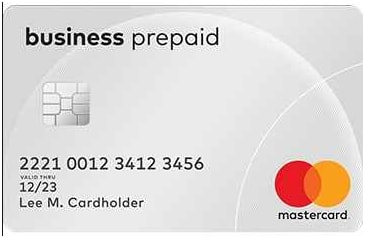 Business owners can make financing employees easier with business prepaid cards. It is also cost effective to make transactions using prepaid debit cards than paying through traditional check and cash. Some of the benefits that prepaid business cards offer are:
Spending Limits
Business owners can set spending limits for each employee. Different limits can be set such as by spending limit by day, by week, or by month. You can also specify from where and for what services and goods an employee can make purchases. It renders good control on how and where the money will be spent.
Ultimate Control on Expenses
As the prepaid business card is loaded with funds, there is no risk involved with spending more than what you have. There are so many alluring attractions that will make you spend and you will end up spending much. Business owners and managers perceive the prepaid credit card as means to safeguard and control such expenses.
The Monthly Surprise
Many a times it happens that a manager goes through monthly expenses employees' report and finds that some of the expenses made them are unworthy or questionable. A prepaid business card can be helpful in such a scenario as the prepaid card is a debit card and can also be limited to where and when money can be spent.
Again the expenditure using the prepaid card will show up in the monthly card statement and can be questioned if misused.
If the necessity arises, the card can be reloaded.
Nobody Loses
There is a win-win situation for card issuers as well as business owners and nobody loses. Most banks join hand with credit card providers that include business prepaid cards too. And as such banks receive their money upfront, business owner get good control and employees do get power to spend with certain checks without going through any hassles.
Prepaid business cards are of great help in managing finance for the business and running it smoothly! Read more articles on lookup.
More Related Queries:
Best MasterCard prepaid business credit cards