Bath Investment & Building Society Mortgages
Bath Investment & Building Society Mortgages: Headquartered in Bath, Bath Investment & Building Society is a lender that offers mortgages, savings, and investment solutions. Society is one of the smaller societies in the UK. Bath Building Society is committed to its customers and gives the highest priority to the safety of its customers.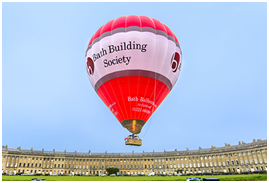 The society is authorized to take deposits and provide advice on regulated mortgages. The society works under the regulations of the Prudential Regulation Authority (PRA) and the Financial Conduct Authority (FCA). Bath Building society has become a trusted name for over 112 years.
It specializes in mortgage products mainly focused on students and first-time buyers. Bath Building Society offers flexible mortgage options for individuals. A wide range of Mortgage products is offered from residential mortgages, parent-assisted mortgages, and mortgages for students.
Bath Building Society Mortgages for Students
Buy for Uni mortgage is offered to students studying in university in England and Wales. An application for the mortgage can be made in the sole name of a student or jointly in the name of the student and their parents.
In case of on sole name of the student, guaranteed by the parent is required. The student must have at least two years of education remaining at the university.
Money that can be lent to a student on the mortgage can be up to 100% value of the property limited to the maximum of £300,000. It also depends on the income that can be received by letting rooms on the property. Parental income is also considered. For the loan of over 80% of the value of the property, collateral is also required in addition to the residential property of the parents.
The property must be located within ten miles radius of the university where the student is studying and the property must not have more than 3 bedrooms. For letting rooms, it must have been granted a license agreement.
The property must not have more than three occupants and the accommodation must be under an Assured Shorthold Tenancy for a period of at least six months. Always keep in mind that mortgages are secured against property and if you don't make timely payments, the property can be repossessed.
If you want to know more about mortgages or have any queries, you can speak to the customer representative at 01225 475737 or send an email containing your query at [email protected]. Read more articles on lookup.
More Related Queries:
bath building society student mortgage