Cheap Stonehenge Tours From London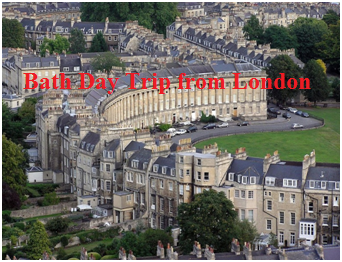 There are plenty of beautiful tourist attractions in London to enjoy your weekend or holiday. Let's discuss on Cheap Stonehenge Tours From London. Cities such as Oxford, Bath, Stonehenge, and Windsor are a great place to visit. You can visit these places on a day's trip too.
Bath is a UNESCO World Heritage city with gorgeous Georgian architecture to leave long-lasting impressions and memories. You can have a guided walking tour or driving tour. There are many places to explore which include the beautiful Royal Crescent and Royal Circus, Bath Abbey, Pulteney Bridge, the Jane Austen center, the Roman Baths and many more. You can also have leisure time and relax yourself.
There are many one day trip options available; you will find many deals, offers, and packages to select from. You can take a bus tour, train tour or go on your own.
Bath Day Trip From London
To take a day trip from London to Bath by train is very easy. It takes 90 minutes to travel from London to Bath. Trains are available every 30 minutes and run till late evening. During weekdays, if you take the train after 9:30, you can buy return tickets cheap. On weekends, tickets are available cheap all the time. The train starts from London's Paddington Station.
You can go independently or you can take a guided tour of Bath. Most of the guided tour stays at Bath up to 3 hours only. Independent journey offers you much flexibility. You can also stop off at Stonehenge or Windsor.
There are three options available to purchase a train ticket.
You can purchase a ticket in advance. Advanced tickets are available limited and certain restrictions apply to it. You can buy off-peak; ticket is available very cheap. It may require you to travel for the specific time of the day or for specific days. You can buy anytime tickets where no restrictions are laid; you can travel anytime.
Cheap Stonehenge Tour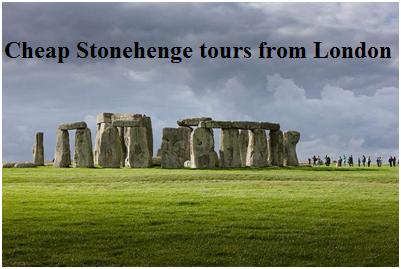 An archaeological marvel, Stonehenge is a prehistoric magical site which is more than 5000 years old and attracts visitors from across the world. Over 1.3 million visits the place annually. It consists of a circle of standing stones; each stone is around 13 ft high and 6 ft 11 wide.
Stonehenge is 93.5 miles from London. You can reach there by bus, train, car etc. Bath city and Oxford are also nearby and you can plan all these places in a day's trip.
Entrance to Stonehenge is optional; you can enter the ticketed area, priced at £9.80 for children, £14.70 for students and £16.30 for adults which even include an audio-guide to the site. It also includes entry to exhibition space hosting films, excavated archaeological treasures and a 360-degree projection space.
More Related Queries:
Day trip to Bath by train
Cheap Stonehenge tours from London /best offers