Bath Dance College to Study Performing Arts
Bath Dance College is a renowned performing arts school in Bath City, the south west of England. It offers a three-layer musical theatre course. It offers full-time vocational courses in performing arts where students can learn dance, drama, and singing. Here we will check review and fees of Bath Dance College to study performing arts. We also discuss on Bath dance college end of year show 2018 tickets. The school is supported by some celebrated performers. Their official website is www.bdctheatrecollege.com.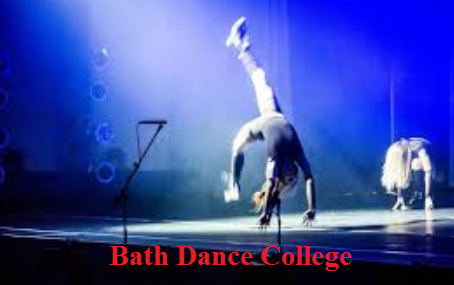 At BDC, students study all aspects of the performing arts. Students are taught various dance forms which include Classical Ballet, Classical Ballet Repertoire, Jazz, Tap Dance, Contemporary, Hip-Hop, Martha Graham technique, Pointer work, Street dance, Choreography and much more. Acting focuses on sight reading, stage acting, screen acting, variety performance, improvisation technique etc. Singing is considered as an essential skill when it comes to performing arts and is taught singing. Students are provided with frequent performance opportunities.
BDC to Study Performing Arts: Bath Dance College runs full time 2 years performing and production arts course; the course provides an opportunity to the students who have a passion for theatre and performing arts. The curriculum is designed to provide practical theatre programme as well as real-life industry experience. Students are taught and trained by industry professionals. BDC has created Bath Theatre Academy in collaboration with Theatre Royal Bath. Members of the academy get the opportunity to work as an actor, theatre technician, theatre producer etc. Students go through overall development and are encouraged to engage in performing arts-related activities such as write, perform, direct work etc.
Bath Dance College Reviews and Fees
The courses are offered at affordable prices and many scholarships are awarded so that talented students in the region can get access to the courses and receive professional training regardless of their financial situation.
All students who get admission to the Diploma or A level course are offered a scholarship. The courses may be partially or fully funded.
Bath Dance College prepares students to pursue careers in performing arts. It is the only college of its kind in the South West of England; students don't need to travel to London and the North get training at a professional level.
Providing an intensive two year Performing Arts Diploma Course, bath Dance College prepares students in Performing Arts and help them employed in the Performing Arts Industry and fulfill their dreams.
Bath Dance College End of Year Show
Every year Bath Dance College holds End of Year Show where graduate students perform different art forms. The musical theatre variety performance at the End of the Year 2017 Show which was held on July 22nd was superb and students had given some startling performances.
If you want to know more about Bath Dance College, you can visit www.bathdancecollege.com.
More Related Queries:
Bath Dance College end of year show 2018 tickets
Bdctheatrecollege.com/Study Performing Arts