Aberdeen Performing Arts Ticket Office; Opening Times, Promo Code and Membership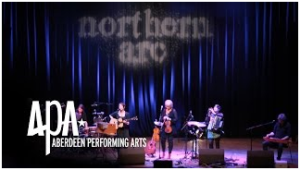 Aberdeen Performing Arts Membership: It is a cultural Club located in the heart of the Aberdeen city. The club inspires, explores and engages in live performances and creative activities. Here we will discuss on Aberdeen performing arts box office tickets, promo code and opening times. It aims at encouraging diversity of the people and value of their individuality and creativity. They have His Majesty's Theatre, The Lemon Tree and Music Hall where various performances are held. You can check more details on the official website.
Aberdeen Performing Arts produces and presents different distinctive artistic programmes at its three venues. The presentations include small to large include music, dance, and theatre through their APA promotions, projects, and collaborations. It promotes creative learning and talent development by providing performance opportunities to the young. It also focuses on community engagement, workshops, and cultural programmes. There are about 1000 stage shows held each year.
The performances are usually held in the evening. There is a parking facility available. There are a Café and restaurant and a variety of food and drinks are served.
Aberdeen performing arts Box Office Opening Hours
At His Majesty's Theatre and the Music Hall, the box office remains open from 9:30 am to 6:00 pm from Monday to Saturday. Performances are held in the evening and on the day of performance; the box office is open before an hour of the show time. Tickets for the shows can be booked in advance. The tickets are available at the box office too. It is recommended that you reach the venue 20 minutes prior to the show time.
At The Lemon Tree, times vary and tickets are made available at the box office 45 minutes before the show start time.
Aberdeen performing arts promo code
Many times promo codes, discount codes or deals are offered at Aberdeen performing arts website as well as on third-party websites. You can save considerably by applying the promo codes. You have to apply the code before you make payment for the tickets. There is also group booking and some special booking offers available.
Aberdeen performing arts ticket office
Aberdeen performing arts makes it convenient to buy tickets and offers several options to buy. You can book it online, make a call or buy it at the box office. There is the ticket selling windows at the box office. You can buy tickets for the show during its opening hours.
More Related Queries:
Aberdeen performing arts box office Opening Times/membership
Aberdeen performing arts promo code/ticket office/contact number